Art & Design is a subject for selected people. When someone has decided to study art and design, it means one is prepared with the consequence that this subject demands talent and passion. Not only to have a good career once completing his/her study but also to survive during the study itself.
If you think that you are one of those creative souls out there with passion and talent in Art and Design and want to pursue a degree in the subject, here is the list of 3 best universities around the world to study Art and Design. This list is based on QS World University Rankings by Subjects 2017 assessing three main aspects – academic reputation, employer reputation, and research impact of each university.
The Royal College of Art (RCA) – UK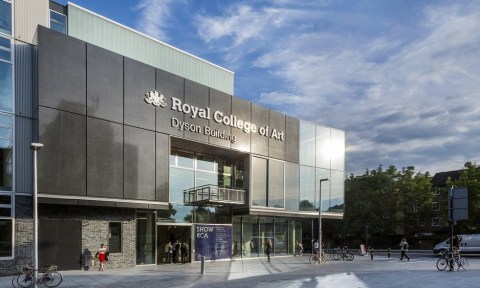 For two years in a row, from 2016 to 2017, the Royal College of Art (Art) is ranked one in the QS World University Ranking of top 200 art schools around the globe.
The Royal College of Art is located in London, UK. The university is mainly focused in postgraduate Art and Design study and research. According to the Guardian Post Graduate Guide, the RCA is considered as the only entirely Art and Design postgraduate university in the world.
Graduates of RCA have proven outstanding achievements. They form part of an international network of creative individuals who have built and continue to shape culture – from the landscape of cities to the furniture and appliances in many homes, and from the fashion industry and the film industry to the work in galleries and the automotive industry.
The RCA offers the degrees of MA, MPhil and Ph.D. across the disciplines of fine art, applied art, design, communications, and humanities. At the college's heart is a firm belief in project-based education, face-to-face teaching and learning and professional orientation. RCA's mission is to recruit talented students of great variety and complexity - whatever their background.
Parsons School of Design – USA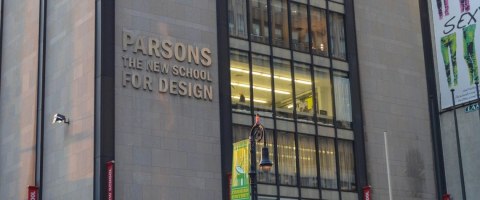 Moving to the USA, there is Parsons School of Design which is ranked three in the QS World University Rankings. Located in one of the most creative cities in the world and the world's trendsetter New York, Parsons is surely the home of creative minds.
Parsons School of Design offers innovative study approaches with a variety of programs across disciplines including liberal arts, performing arts, fashion, and design. The undergraduate and graduate programs offered encourage students to be more active in focused training, interdisciplinary inquiry, and practice-based collaborative learning. Through a network of interconnected design laboratories, students explore global phenomena at multiple sites and scales of engagement, from on-campus research initiatives to partnerships that effect change in New York and around the world.
Politecnico di Milano – Italy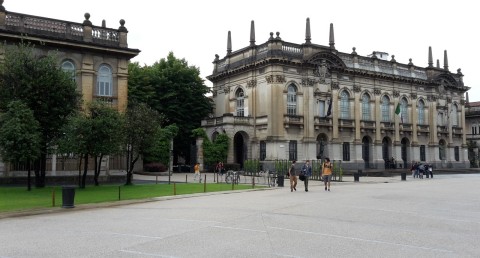 Politecnico di Milano is ranked seven in the QS World University Rankings. It is the largest technical university in Italy and also considered as one of the most outstanding European universities in the field of Engineering, Architecture and Industrial Design.
Politecnico di Milano has seven campuses located in Milan and in other nearby Italian cities. It is organized in 12 Departments, devoted to research and in 4 Schools, devoted to education. Many programs in the university are taught in English, so there is no need to worry about your lack of Italian skills.
Among the Art and Design related programs offered by this university are architectural design & history, communication design, design & engineering, design for the fashion system, digital interaction design, integrated product design, interior & spatial design, and product service system design.
It must be every creative soul dream to study Art and Design at one of these 3 best universities. The high quality of study approaches and the high reputation of notable alumni of each university will surely become the most significant factor that will ensure you a prospective career life once graduated from one of these universities.
There are a wide variety of Art and Design programs provided by each university. If you are confused in choosing which one is most suitable for you, don't worry, because Vooya is here to give you a hand.
By joining Vooya's experiential study tour, #UnlockingYou Project, you will have the opportunity to immerse yourself in a series of hands-on learning activities across disciplines including STEM, social sciences, arts, as well as physical and personal education to find out and explore which subject or discipline you are most suitable with. Not only that, during the trip, you will also have a chance to visit the world's most notable university including the University of Oxford, University of Cambridge, University of Sydney, and any other universities you wish to visit.
For more information about Vooya's experiential study tour, reach us:
or follow
@thevooyager (Instagram & LINE)