For those of you who have dreamt to study in the UK, check out this list of top-ranked Universities as we'll review those universities' entry requirement, best majors, and what it's like studying there.
University of Oxford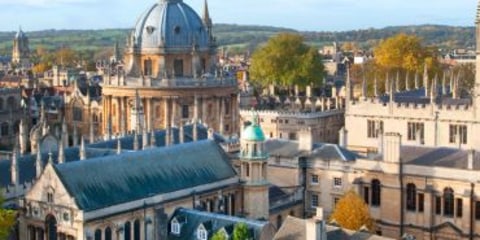 Oxford remains as the best university in the UK since started teaching in 1096. Even though having a very tight competition which is Cambridge, according to Times Higher Education, it is still the first-ranked university even to the world.
Having 44 colleges that are very competitive, philosophy, politics, and economics are the prestigious degrees that the university offers. For the undergraduate degree, it also has plenty of joint honour programmes, the double degree options that combine two subjects. Studying there, the undergraduates, who are living in the college dormitories, are thought by tutors while the postgraduates are learning with the professors who are a part of the college faculty.
Getting accepted at Oxford is of course not easy. It has produced successful alumni, which consist of 30 world leaders, 26 British prime ministers, and 26 Nobel Prize Winners, including Stephen Hawking, Bill Clinton and Hugh Grant.
Each subject and college has different entry requirement, but the international requirements for Indonesian students are having graduated from A Levels with minimum grade of A for each subject or IB with a total score of 38 the minimum and IELTS score of overall 7.0 with 7.0 in each component. There will also be an interview test for the shortlisted candidates, but if they cannot travel to Oxford, they can request a Skype or phone interview.
When you are studying at Oxford, you are living in a small but festive college town. A castle-like dormitory, a Gothic college building, resourceful libraries, and a competitive atmosphere are before you.
University of Cambridge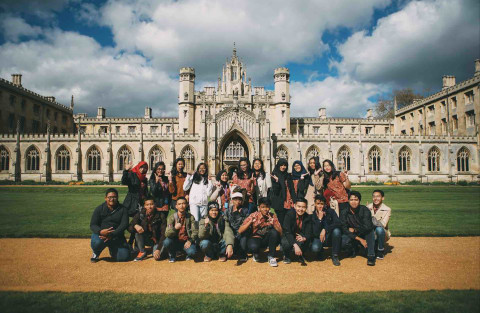 Some people prefer to go to Cambridge rather than Oxford. History had it that the scholars who initially went to Cambridge were the ones who had dispute with the local people and decided to leave Oxford.
Was established in the year of 1231 by King Henry III, The University of Cambridge is home to the 31 constituent colleges, which amount to 18,000 highly competitive students. The colleges whose names are more frequently heard are King's College, St. John's College, and Trinity College.
Different colleges offer different subjects, but the university has coined a reputation of excellence in Mathematics and Science. The notable alumni who are renowned for their brilliance are Isaac Newton, Charles Darwin, Ernest Rutherford, John Milton, Bertrand Russell, Ludwig Wittgenstein, Niels Bohr, Francis Bacon, and Sylvia Plath.
The entry requirement for the undergraduate level is similar to Oxford and any other UK university. It requires A level or IB final scores, IELTS score, and an interview session. The acceptance rate to enter this university is very low, which is below 25%, making the candidates who could not secure a place there continue to study their A-levels again in order to get all As.
Studying at University of Cambridge means living in a college town which is only an hour away from London. However, you would not need to go to the city to have some fun, you will find a number of restaurants with various delicious cuisines, bookstores, and fashion boutiques.
University College London (UCL)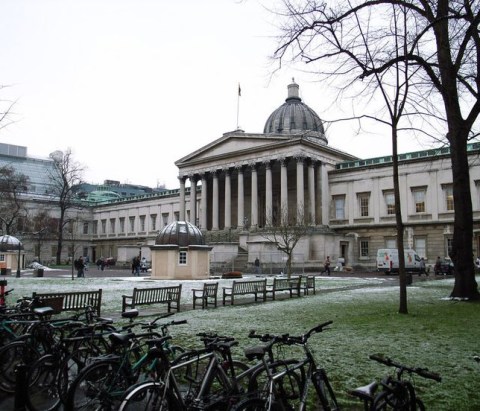 Aside from Oxbridge, University College London (UCL) is also a part of the Golden Triangle universities. Located in the metropolis of England, the central London of Bloomsbury, to be exact, it accepts more than 25,000 students in each academic year.
Even though deemed to be a highly commercial university, UCL has sit in the 16th place of the world ranking with best ranked subjects in Arts and Humanities, Clinical, Pre-Clinical, & Health, Life Science, and Computer Science. The Notable alumni include John Stuart Mill, Mahatma Gandhi, and the vocalist of Coldplay, Chris Martin.
To enter this university, candidates need to have all A grades in A levels and 6, 6, 6 in IB. Thus, making it just as competitive as Oxbridge, with Philosophy, Politics, and Economics as the subjects applied the most.
Studying here, students will feel an ambiance of multiculturalism. Now a melting pot of race, it was the first higher education institution to consider applicants regardless of their class, race, religion, and gender.
--------------
Interested to visit the universities and see how they are with your own eyes? Vooya "Learning without Borders" will take you there!
Joining Vooya's #UnlockingYou Project, an experiential study tour, would take you to emerge cities abroad to allow them to try on exciting yet beneficial experiential activities based on multiple academic subjects, such as circus training, acting workshop, journalism course, and business workshop.
In London, there are also sightseeing activities like shopping in Harrods and roaming the streets nearby Oxford Street, but we'll also take you to the University of Oxford during summertime, the University of Cambridge on school holiday, and UCL during wintertime.
Or, you can tell us your preferred universities to visit.