Are you planning on continuing your post-graduate study overseas but you are afraid it will cost a lot of money? What if money is not an issue anymore? What if you can study in your desired countries taking your desired majors where your every need is fully covered? Will you take the chance?
For those of you who long to pursue your master degree abroad without having to worry about where to get the money for your flight, accommodation, tuition fee, and even your living cost, these 3 most prestigious scholarships are the answer of your confusion.
Fulbright Scholarship (USA)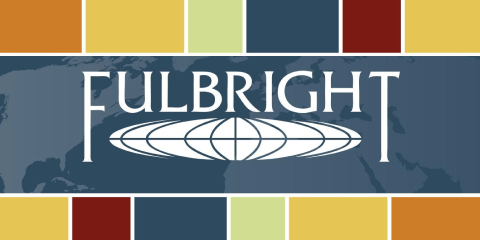 Image: https://in.usembassy.gov
The Fulbright Program is a fully funded scholarship founded by the US government. This scholarship is meant for graduate students, young professionals, researchers, scientists, and artists who want to pursue their master or Ph.D. degree at universities in the United States. Fulbright grants cover tuition fee, airfare, health insurance, accommodation, and a living stipend of its awardees. The scholarship is open for every discipline and field of study except medical sciences.
Each year, approximately 4,000 foreign students all over the world receive Fulbright Scholarships. Additionally, more than 155 countries have participated in this program including Indonesia. And the official foundation that acts as the Fulbright Commission in Indonesia is called AMINEF (American Indonesian Exchange Foundation).
As one of the most prestigious international scholarships, it is not an easy task to win a Fulbright. Besides competing with so many candidates in your country, you will also have to fulfill certain requirements which vary in each partner country and each Fulbright program. The specific requirements for a master's degree program include holding a bachelor's degree, having a minimum GPA of 3.0 (on a 4.00 scale), having a minimum TOEFL ITP score of 550 or IELTS equivalent. Other requirements may include outstanding academic records, an excellent project proposal or statement of purpose, proven leadership potential, and a commitment to return to your country once completing your study.
Chevening Scholarship (UK)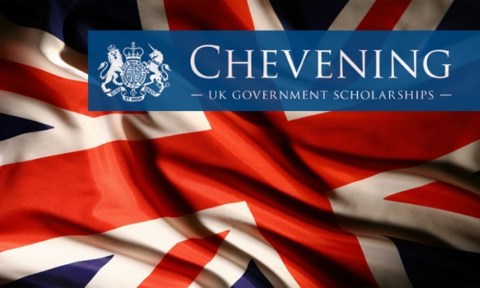 Image: https://www.moroccoworldnews.com
Chevening is the UK's government fully funded scholarship program for outstanding professionals and scholars from all over the world. This scholarship offers a one-year master degree program in any subject at any UK university. A Chevening scholarship usually covers tuition fees, airfare, a monthly stipend, visa application costs, accommodation, and a travel allowance to attend Chevening events in the UK. This scholarship gives its awardees the privilege to focus on their study, developing their skills academically and professionally.
To be able to apply for this scholarship, a candidate must be the citizen of one of Chevening eligible countries. Fortunately, Indonesia is one of those.
Other requirements of Chevening scholarship are almost similar to the Fulbright's. First, you have to complete your bachelor degree. Second, you have to meet Chevening English language criteria – a minimum Academic IELTS score of 6.5, Pearson PTE Academic score of 58, TOEFL iBT score of 79, or C1 Advanced score of 176. But the third one is quite different in which you must have a 2-year working experience in any field. There is also a commitment to get back to your country once finishing you study in the UK.
Keep in mind that there is no age limit on Chevening Scholarship. So as long as you meet the requirements, your age is not the matter.
Australia Awards Scholarships (AAS)
Image: http://www.australiaawardsindonesia.org
Australia Awards Scholarship is a scholarship program aims at citizens of developing countries, specifically Indo-Pacific region, to undertake a post-graduate study (Master or Ph.D.) in one of AAS participating universities in Australia. AAS grants fund full tuition fees, return flights to Australia, living expenses, in-Indonesia pre-departure training and in-Australia Introductory Academic Program. This scholarship is meant to strengthen the relationships between Australian Government and their neighboring countries. As one of Australia's neighboring countries, Indonesia has been participating in AAS for more than 60 years.
Same rules applied in this scholarship. A candidate must have completed his undergraduate study with minimum GPA of 2.9 (on a 4.00 scale). As for the English language requirement, it seems like AAS put a lower standard compared with the Fulbright and Chevening Scholarship. Master's applicants have to reach the minimum IELTS score of 5.5 or Paper Based TOEFL score of 525. Ph.D.'s applicants have slightly different English language requirement of at least 6.0 in IELTS or 550 in paper-based TOEFL.
One of the most interesting aspects of AAS is that the opportunity to take an English for Academic Purpose (EAP) class prior to your studying in Australia. This class will ensure you to have excellent English skills before starting your post-graduate adventure.
Winning one of these fully funded scholarships is going to be one of a lifetime achievement for you. Not only you can study overseas for free, but you will also create a strong networking in academic and professional sectors that will benefit you in building and securing your long-term career.
Have you made up your mind on your postgraduate study? If you are still confused to decide which university you want to study, Vooya is here to help!
In Vooya's experiential study tour, #UnlockingYou Project, you will have the opportunity to visit the world's most notable universities including University of Oxford, University of Cambridge, University of Birmingham, University of Sydney, and whatever universities you wish to visit. Not only that, but you will also have a chance to explore your potentials and expose yourself to learn multidisciplinary subjects outside your expertise by immersing in a series of experiential workshops on STEM, social sciences, arts, sports, physical and personal education.