The Professions Card - Enterprising
(PRE-ORDER)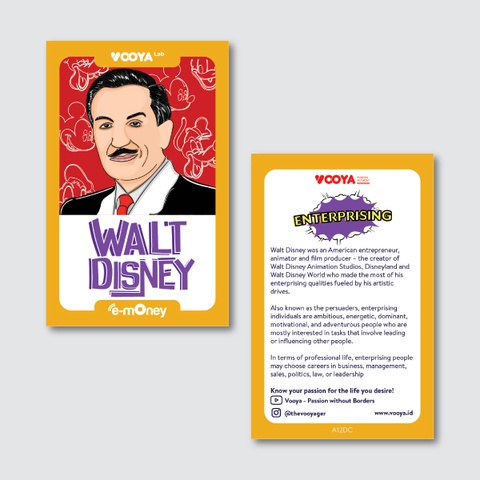 The Professions Card - Enterprising
(PRE-ORDER)
Rp 1.500.000
Size & Dimension
Product Detail

Enterprising individuals are ambitious, energetic, dominant, motivational, and adventurous people who are mostly interested in tasks that involve leading or influencing other people.

In terms of professional life, enterprising people may choose careers in business, management, sales, politics, law, or leadership.

The purchase of this card is equivalent to the program fee of Passion-Perseverance Assessment.

Discover your ideal majors and professions in Passion-Perseverance Assessment, Vooya Lab! Passion-Perseverance Assessment details:

Session 1: Passion Assesment(identifying your dominant occupational themes based on your interests)
Session 2: Adversity Assessment (assessing your ability to deal with or overcome difficult situations in life)

The Profession Cards are also Mandiri E-Money (Value Inside Rp 0,-) that can be used for your daily transaction.

Choose your favorite card(s) and set the time for the assessment!